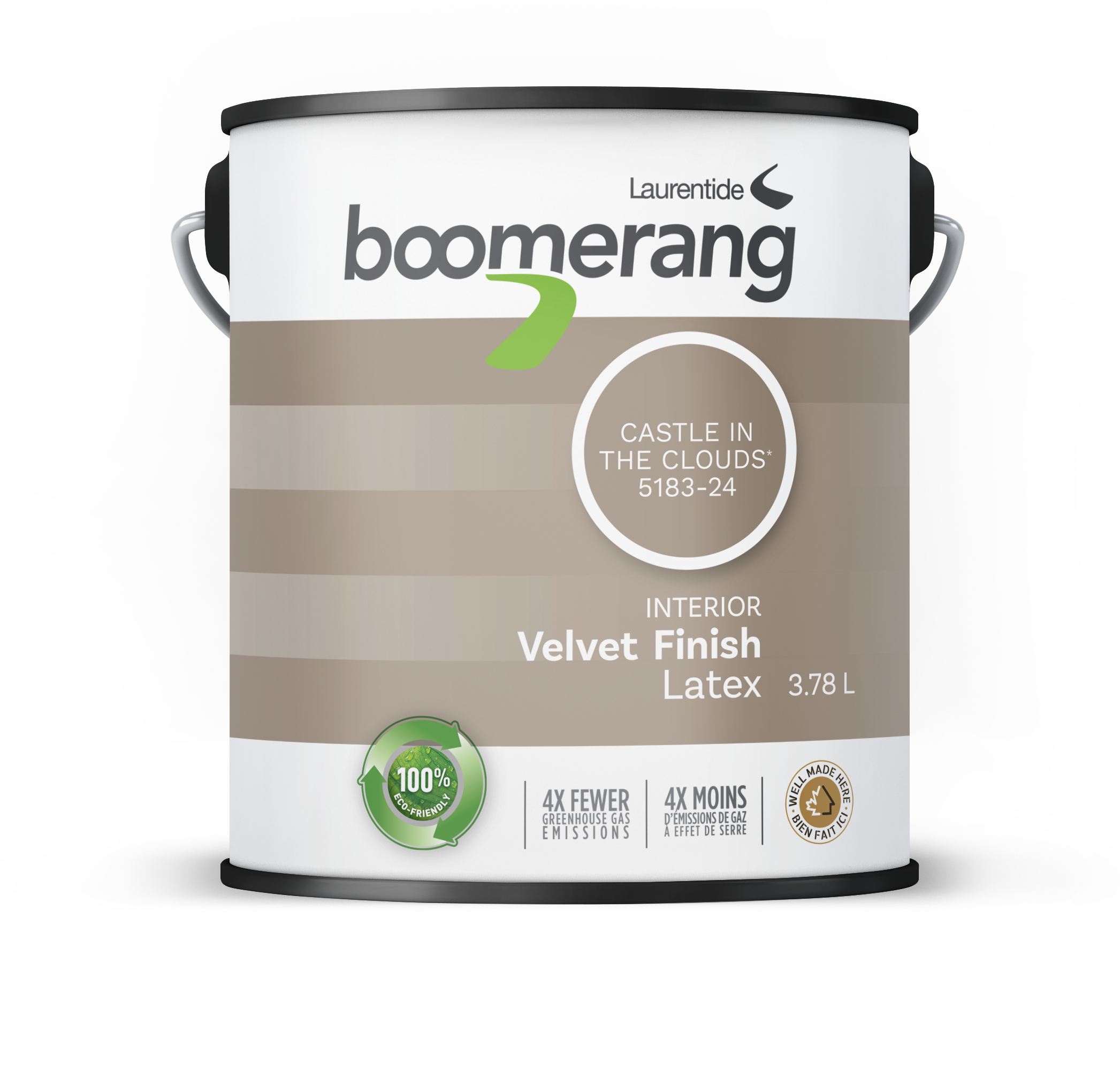 CASTLE IN THE CLOUDS 5183-24
Premium, 100% Eco-Friendly, low-sheen velvet latex paint for use in most areas of the house sush as walls and ceilings.
Thoroughly mix contents to ensure a consistent and homogeneous mixture. Use a synthetic paintbrush (nylon or polyester) or a 13 mm lint-free roller. When using a spraygun dilute to a 10% to 15% ratio for a uniform application. Temperature must range between 10°C – 32°C. Humidity levels must be lower than 50%. The room must be well ventilated. For an ultimate finish, two coats should be applied. Allow to dry thoroughly before applying the second coat. Drying time may vary depending on temperature, humidity, aeration and paint thickness applied.